Notice of Office Relocation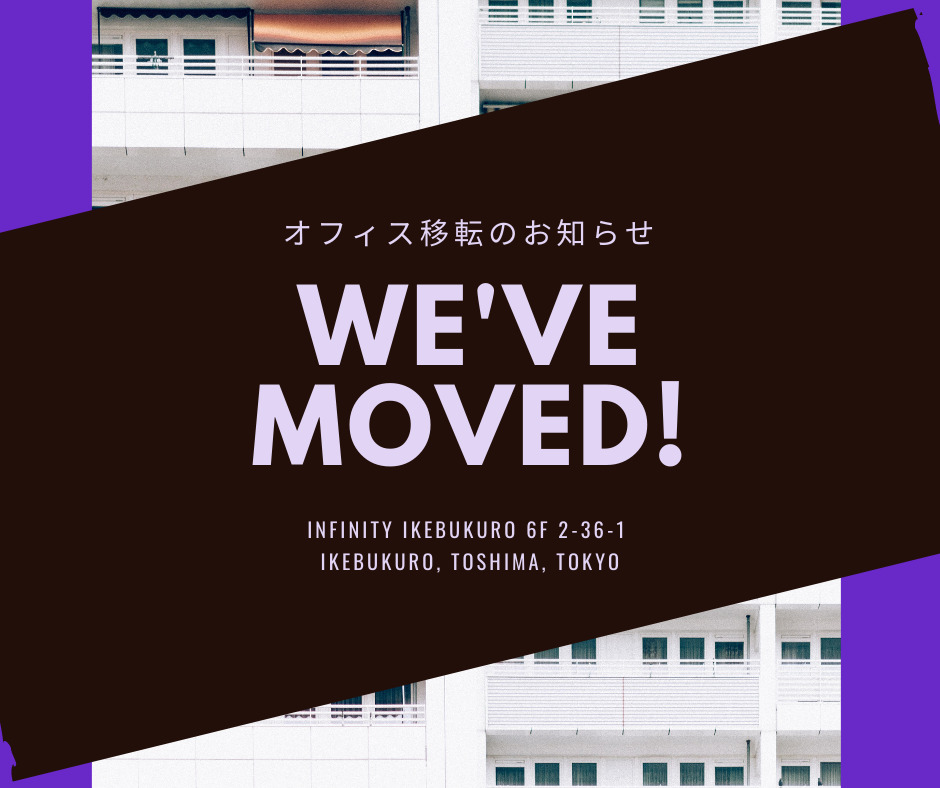 Dear Valued Clients and Partners,
We are pleased to inform you that our office has moved to the following new address effective March 11th, 2021. Our office telephone number won't be changed.
Here are the new address and contact number:
INFINITY IKEBUKURO 6F 2-chōme-36-1 Ikebukuro, Toshima City, Tokyo JAPAN 170-0014
Tel: 81 (0)50 5278 9231
We apologize for any inconvenience that you may encounter during our move dates. Should you have any questions about the relocation, please feel free to contact us.
Look forward to seeing and serving you at our new facility!